Straight Man Wins $17.4 Million in Gay Discrimination Lawsuit
The 55-year-old alleges that he endured "insults" and "demeaning comments" from supervisors who accused him of being gay. We spoke to Lambda Legal about why his victory can help shape our understanding of discrimination.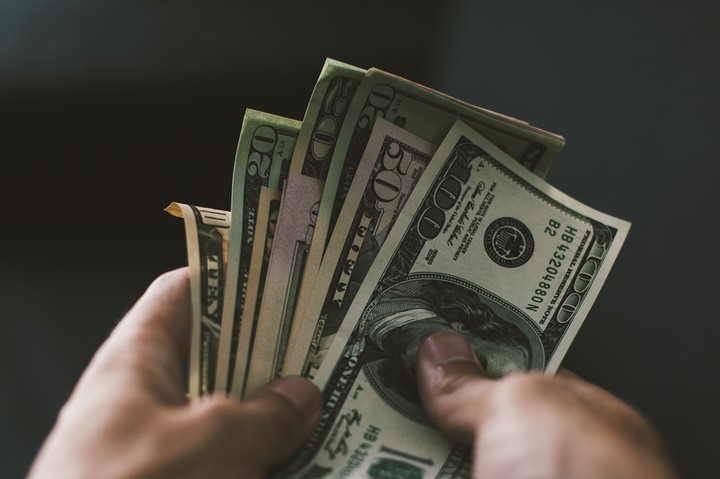 Photo by Bonninstudio via Stocksy
Bringing new meaning to "no homo," a Los Angeles Superior Court jury awarded $17.4 million to 55-year-old heterosexual James Pearl after his Los Angeles Sanitation Bureau supervisors mistook him for a homosexual and later fired him. As Pearl's lawsuit explains, "Plaintiff is heterosexual, however he was harassed and discriminated against because supervisors and managers in the department perceived him as being homosexual and these same supervisors and managers have a long history of discriminating and harassing homosexual employees."
Pearl has received a huge reward, while actual LGBTQ Americans struggle to sue for discrimination in the 28 states that lack non-discrimination laws protecting LGBT people from being unfairly treated based on sexual orientation. (Thirty states do not have laws protecting trans people from discrimination.) His lawsuit, and the jury's decision, has become the rare news story that has outraged everyone from Queerty readers to the neo-Nazi website the Daily Stormer. A Queerty reader commented, "It really does look like he's throwing shit at the wall to see what sticks," while a Daily Stormer reader wrote, "Gender is infinite goy."
The actual case and the resulting backlash, though, are more complicated than any comment on a white supremacist blog.
"What I think is important is that people understand that discrimination cases are about what's in the mind of the person doing the discrimination," Tom Warnke, Media Relations Director at Lambda Legal, tells Broadly. "There have been cases where people have been discriminated against because they think they are Muslim when they are not… That's still illegal under most discrimination laws."
Lambda Legal sees a precedent for Pearl's case, because courts have ruled that Title VII, the federal law barring sex discrimination in the workplaces, covers a male harassing another male.
Read more: Women Make Better Doctors, but They Face Discrimination and Burn Out
Under male supervisors, Pearl worked at the Los Angeles Sanitation Bureau from 2002 to 2011. They promoted him to a supervisor position in 2006, according to the Los Angeles Times, but relocated him to a Reseda office in 2011. Pearl alleges they moved him because he was black and that he endured "insults, criticisms, demeaning comments, suggestive remarks, offensive posters, cartoons… concerning his alleged sexual orientation," which caused "physical and psychological damage."
Pearl claims Reseda managers insinuated he was dating a male colleague and made him fake time documents—the charge they used as the cause for firing Pearl in 2011, according to the Times. Pearl leveled a discrimination complaint and was allowed to return 13 months later. At press time, his attorney Todd Nevell did not return Broadly's request for comment, but he previously told the Times, "It was not the rank and file engaged in the misconduct. It was the leaders of the department."
In the time between his complaint and return to work, Pearl claims that a Los Angeles Sanitation Bureau supervisor photoshopped images of him with another male coworker and passed the pictures around the office. The city's attorneys responded in a court paper, "The image and comments were trivial and isolated, at best." (The Times reported that the city's lawyers also pointed to a deposition where Pearl admitted he did not know whether he was the target of gay slurs he overheard; the city is weighing their next steps.) When Pearl returned to work, his legal team claims he received lower pay and found gay sex "objects" on his desk.
Pearl levels serious claims—nobody deserves to be bullied in the workplace—but discrimination rewards vary. Last year, a gay cop settled for $30,000 with the West New York Police Department, but Lambda Legal notes another gay man received $22 million in a 2011 case in New Jersey.
Many LGBTQ Americans struggle to bring their cases to court because states lack laws protecting them. Some courts have accepted that Title VII covers these Americans, but Warnke describes using Title VII as "somewhat of a battle." "In many districts you have to convince the courts that that's correct before you get to prove factually what happened to you," he says. An Atlanta Federal Appeals Court ruled in March that employers could discriminate based on sexual orientation.
Ultimately, Warnke views Pearl's sexuality as besides the point. "What I think is important is that people understand that discrimination cases are about what's in the mind of the person doing the discrimination," he says. "The point is that for employers they need to make sure there employers understand that it is not OK... Straight people can get harmed by antigay discrimination as well."