Jackie Shane (L), photo courtesy of Jackie Shane; Sabel Samone-Loreca (C), photo by Bethany Mollenkof; Sheri Payne, photo by Chelsea Ross.
13 Legendary Transgender Pioneers on Survival, Resilience, and Joy
Zackary Drucker asks Miss Major Griffin-Gracy, Victoria Cruz, Sandy Stone, and other trans forebears about their pasts and our future. Their stories, many of which have been on the margins of society, are a guide to survival.
Jackie Shane (L), photo courtesy of Jackie Shane; Sabel Samone-Loreca (C), photo by Bethany Mollenkof; Sheri Payne, photo by Chelsea Ross.
Read more from our Trans Legends oral history project, a growing archive of interviews with transgender icons and pioneers.
On a recent afternoon, I sat holding the hand of legendary glamour queen Alexis Del Lago on her 80th birthday, her jungle red nails shaped to points by the attendants at her Los Angeles nursing home. She was slipping into late-stage Parkinson's, and started speaking to me mostly in Spanish, forgetting that she's always spoken to me in English. She admired my ombre manicure— "topaz" she purred—and recalled a queen criticizing her once for having genteel hands. Alexis told the queen she would sink her nails into her throat. This is the last coherent anecdote she was able to communicate to me, an impression of feuding with another queen lingering to the end.
Three years ago, in another nursing home just down the block, I sat holding the equally legendary Holly Woodlawn's hand in her final days. As her irregular breathing made me wonder if she would pass in my company, I felt a cavalcade of memories and energy pass between us, generating heat like a deck of cards being shuffled into my hand.
I met Holly and Alexis more than 10 years ago. The two were lifelong sisters and competitors; they were both born in Puerto Rico, and both migrated to New York as teenagers, then to Los Angeles later in life. Alexis moved to New York City in the late 1950s to study fashion, and Holly came by way of hitchhiking, a teenage runaway headed for Time's Square in the early 1960s. While Holly's journey is famously immortalized in the lyrics of Lou Reed's "Walk on the Wild Side," and her legacy preserved in iconic underground films, Alexis's influence is harder to locate in our sparsely recorded history of trans people. Rather than competing for Andy Warhol's attention, Alexis opted for theatrical roles in John Vaccaro's Theatre of the Ridiculous, Scott Whitman plays, and in Jack Smith films. She was a muse to French-American photographer Gilles Larrain and appears on the new cover of his photo book IDOLS, featuring trans legends from NYC in the 1970s.
In the wake of the devastating HIV/AIDS crisis, and long after the nihilistic days of Studio 54 or the high society hob-bobbing at the Factory, Holly moved to Los Angeles, and Alexis followed soon after. Alexis and Holly shared similar orbits, but fought constantly, going several years at a time without speaking. During one of those lapses, I recall seeing Alexis make a grand appearance at a birthday party of Holly's, and, with the flash of a cape, disappearing minutes later.
Holly and Alexis' paths were always crossing, even serendipitously landing them in the same nursing home for a brief period after Alexis took a fall. On one visit, I arrived to find Holly looking side to side, making sure the coast was clear, and in a hushed tone of exasperation spilling: "Alexis is here!" Yet when Holly fell ill, all the competitiveness dissolved: Alexis was banging down the door to get into her hospital room, to see her "Holly Lola."
I recall Holly, in a rare moment of appreciation and with the full flair of an after-school special, musing, "YOU… are… our future."
"You are our future," I mirrored, wanting her to know that I could see my future self in her and that her survival enabled my survival.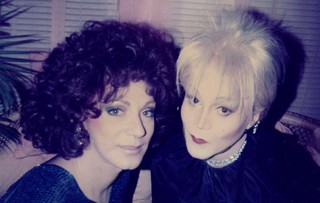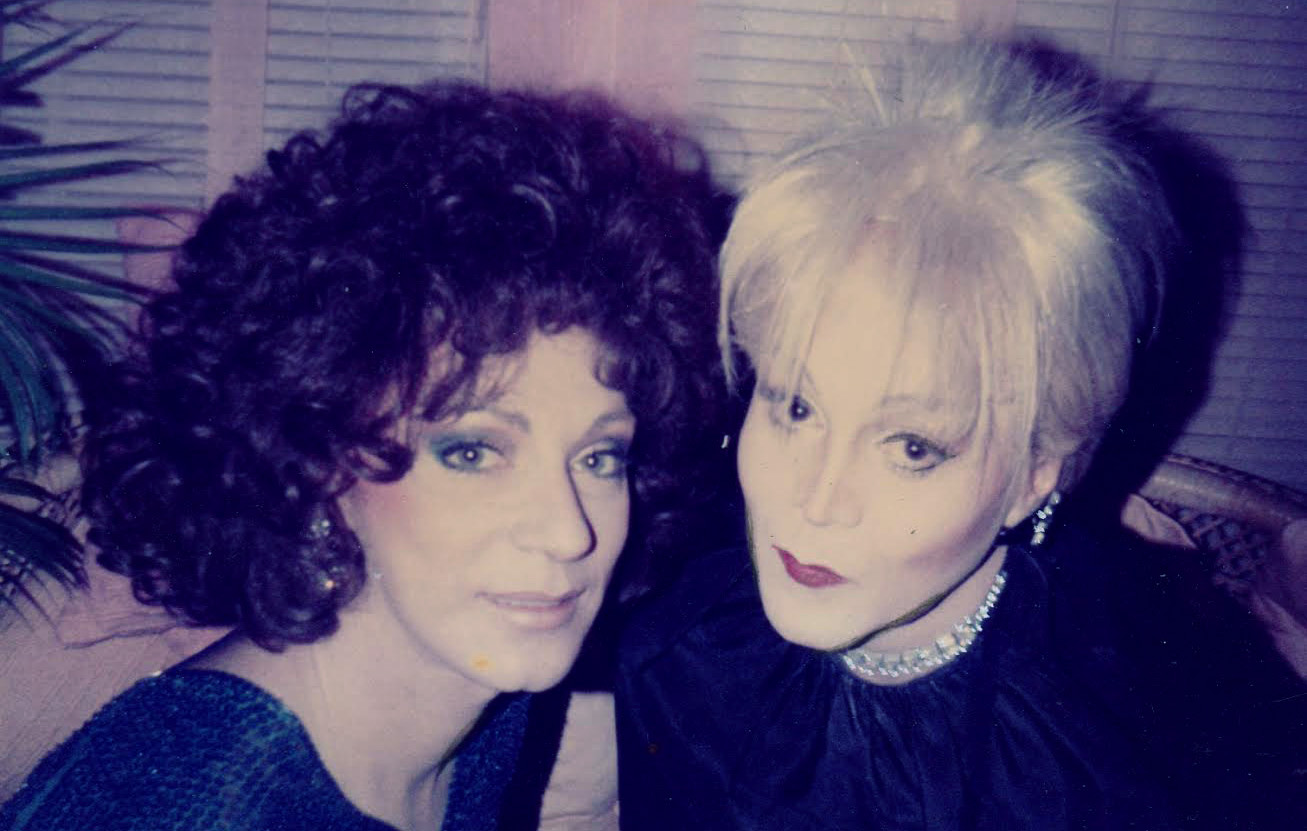 As an artist and transgender woman of the next generation, building relationships with trans legends has given me the opportunity to project myself into the future and bestowed upon me strategies for survival that I could not have gotten anywhere else. These relationships remind me that I am just one of many in the generations-long struggle for the rights of trans, nonbinary, and gender diverse people. If I'm fortunate to live to an advanced age, I hope that a young person will be by my side, so I can look into their eyes and see that our work continues; that the sacrifices we made and the constant obstacles to our well-being were for the greater good of our people; that we paid it forward into the future.

With this initial installment of Broadly's Trans Legends oral history project, which I've led as a contributing editor to the site, we are shining a light on trans resilience by gathering stories and wisdom from 13 trans women who have been witness to—and key characters in—decades of LGBTQ history. By connecting across generations, we become time travelers, casting light on our own possible futures, and feeling the reverberations of our pasts. And amid the very real threats and dangers that trans people face, we remind ourselves that our stories are not merely ones about death and violence.
Because Transgender Day of Remembrance observes the murder of almost entirely trans women of color, for this feature, I chose to interview trans femmes who could speak to survival. All have seen lives fraught with pain, and many have seen sisters lost to violence. Through community and perseverance, they have made it through—but not everyone is so lucky. Their stories, many of which have been on the margins of society, are a guide for survival.
Some legends I sought were retired and turned down being interviewed because they were no longer interested in public life. One legend, whom I met through my grandmother Flawless Sabrina, spoke to me at length but did not want to be named or featured in this piece because a young trans woman of color had been murdered in her neighborhood, and she was wary of being outed and targeted herself.
As I researched this project, I wound up with almost 100 names of trans women spread across the United States. These interviews are the tip of the iceberg.
Whether we know the names of our predecessors or not, they are touching us, they are within us, infusing our DNA with strength, celebrating our every victory, and reinforcing us through every injustice.
Sometimes I hear the faint verses of "Walk on the Wild Side" while rolling my shopping cart through a grocery store or sitting in a doctor's office. Lou Reed's baritone voice narrating my Aunt Holly's inception: "Holly came from Miami FLA, hitchhiked way across the USA, plucked her eyebrows on the way, shaved her legs, then he was a she. She said 'hey babe, take a walk on the wild side…" People around me are unaware of who Holly Woodlawn was, let alone that this song about a trans pioneer was written almost 50 years ago. Whether we know the names of our predecessors or not, they are touching us, they are within us, infusing our DNA with strength, celebrating our every victory, and reinforcing us through every injustice.
Below, read quotes from each of our 13 interviews, which will be released in full throughout the rest of 2018.
Miss Major Griffin-Gracy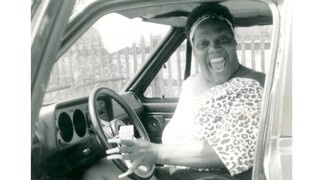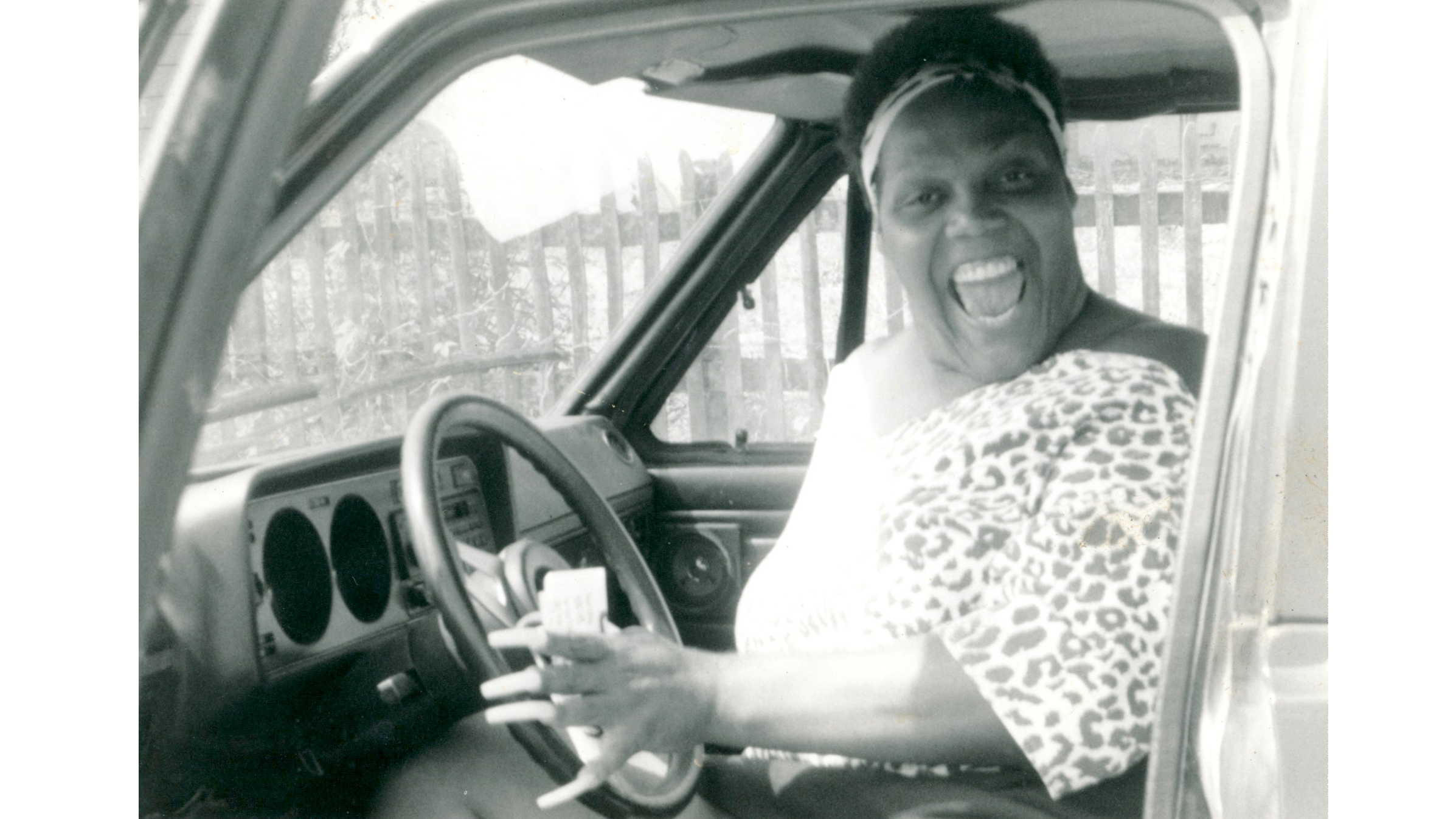 Miss Major Griffin-Gracy is a Stonewall veteran civil rights advocate from Chicago who has confronted the institutionalization and imprisonment of transgender women throughout her life. Miss Major moved to NYC in the early 1960s, and was a sex worker for years for survival. In New York, she met Sylvia Rivera and Marsha P. Johnson. But Miss Major wasn't around for the years following the Stonewall riots; she was sentenced to five years in prison after an altercation with the police. Miss Major has spent forty years in activism, fighting against the prison system, racism, and transphobia in the United States. She is an award winning leader in social justice, and recently founded the organization House of Griffin-Gracy in Little Rock, Arkansas.
ON INTUITION: As an older person, I really have learned to follow those [instinctual] indications. Because I don't know it all, and you have to trust in something. For me, it's been a guiding light. When I haven't listened, I end up in prison or beat up. So now when it says something, I go oh, okay and follow it.
Since I've been here [in Little Rock, Arkansas], it's been absolutely wonderful. I feel as if I am in a position to be of benefit to my trans and gender nonconforming people who live in the South itself. It's not just about Arkansas, it's about the entire South. Because the community down here is living in the late fifties, and this is 2018. A lot of the things that are going on on the coast—like New York or San Francisco, LA—these young ladies and young gentlemen here don't have a lot of those benefits, like they're not out in the daytime. They're not holding legitimate, tax paying jobs, because people aren't hiring them.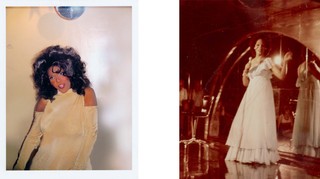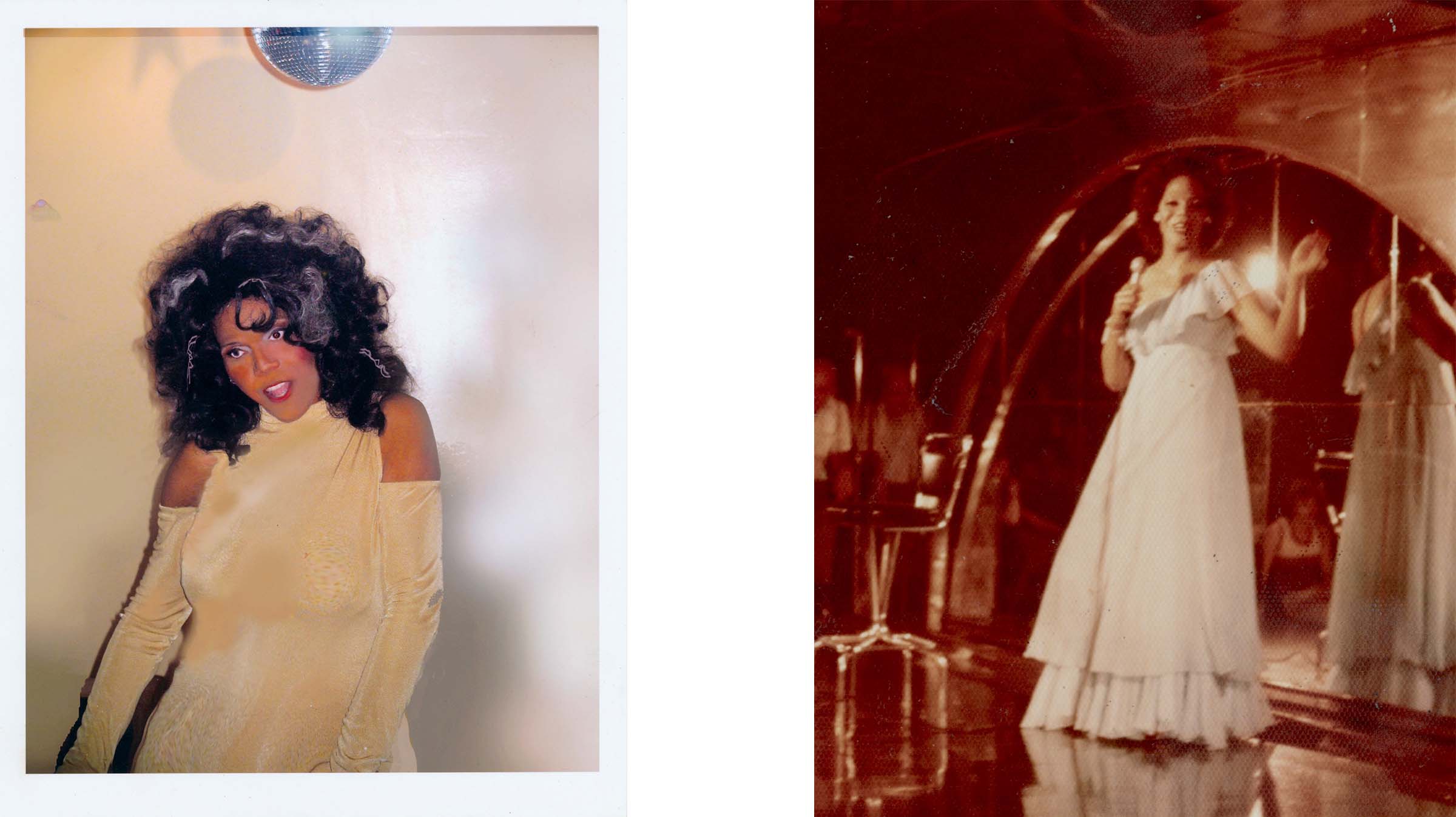 So what I've done is I've started an organization down here that I got a non-profit status, so that I can help the girls, and train them, and teach them how to negotiate through this world and the society and maintain some modicum of safety and strength and resilience—so that we can resist the bullshit and we can rebel against the crap that is holding us down. We used to accept this crap of: We're not worthy, and we shouldn't exist, like this government is trying to push down our throats. So we've got to be bold, and we've got to reclaim who the fuck we are and let these people realize, before they came along, we were honored and worshipped and appreciated and adored. And if this world was going to get its act together, they have to support and put in the front to lead this revolution with the people who are the most oppressed, which is my Black transgender community.

Listen to a clip from Miss Major's interview, here, and read her full interview here.
Sabel Samone-Loreca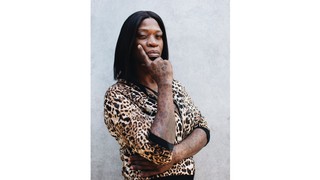 Sabel Samone-Loreca's journey from being diagnosed with HIV to becoming a leading advocate for people living with HIV/AIDs was long and unlikely. She moved to California in the early 90s, believing she had just three years to live. But Samone-Loreca survived, and turned her fierce compassion for others into activism. In California, she began a new chapter of her life, founding HIV support groups and working with ACT UP in San Francisco, while having several groundbreaking moments, like becoming the first out trans woman to be married in California. Her late husband Luis A. Loreca was a youth advocate, and died of cancer at 35 in 2005. Ms. Samone-Loreca is currently a Supervisor at Community Partners, a barista at Starbucks, and training for NSAM Certified Personal Trainer at EVERYBODY gym in Los Angeles.

ON SURVIVAL: I know it's dark in them corners some days, I know you wanna close all the windows and doors and just be in the dark, but if you just wait and hold on, just a little longer, the light comes through. Like I said: I've had a Black president, I've had a woman run for president, I've had all these things in my life change, and manifest. I see all the kids—I get a chance to see the kids that I work with as a case manager. I've seen them grow and develop. Seeing them go through college and have that—ten years from now, it's gonna be a whole different world for us.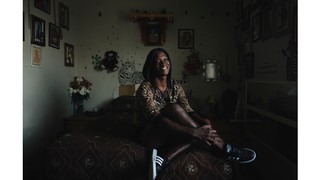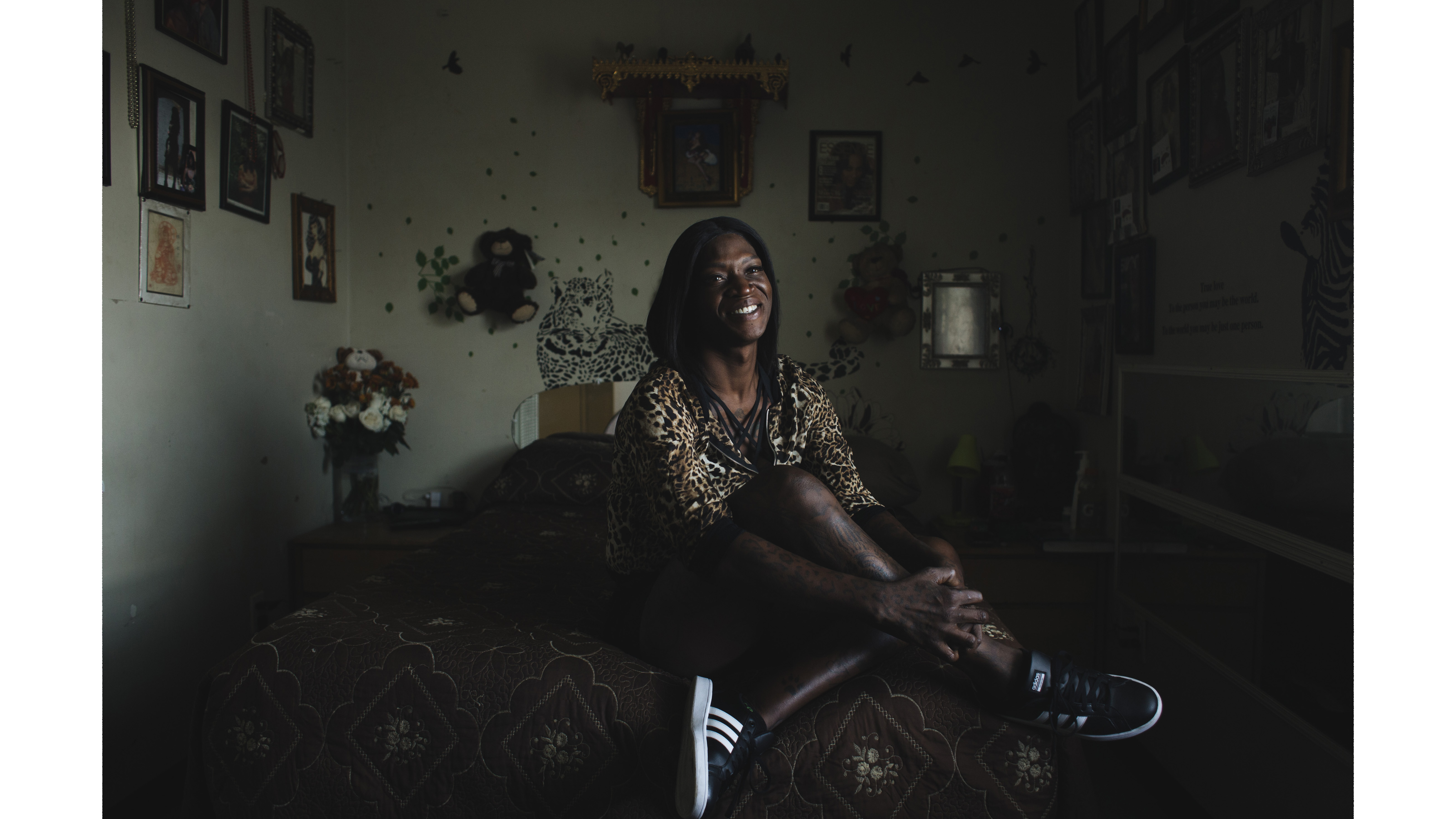 ON RECOVERY: I was going to a program called WAR (Women Against Rape), and my doctor asked, "What can I do to make your life better? What can I do to make you happy?" I told him I wanted to transition, but I didn't know what that meant and what that looked like. One day he made me sit down, and we looked at the computer screen, and we saw seven or eight types of hormones. He wrote me a script out for every one of 'em. He said, "Now as long as you stay clean and you get your shit together, I'll continue to write you a script." I have never had a script cancelled.

Read Sabel Samone-Loreca's full interview here.
Judy Bowen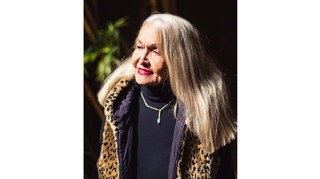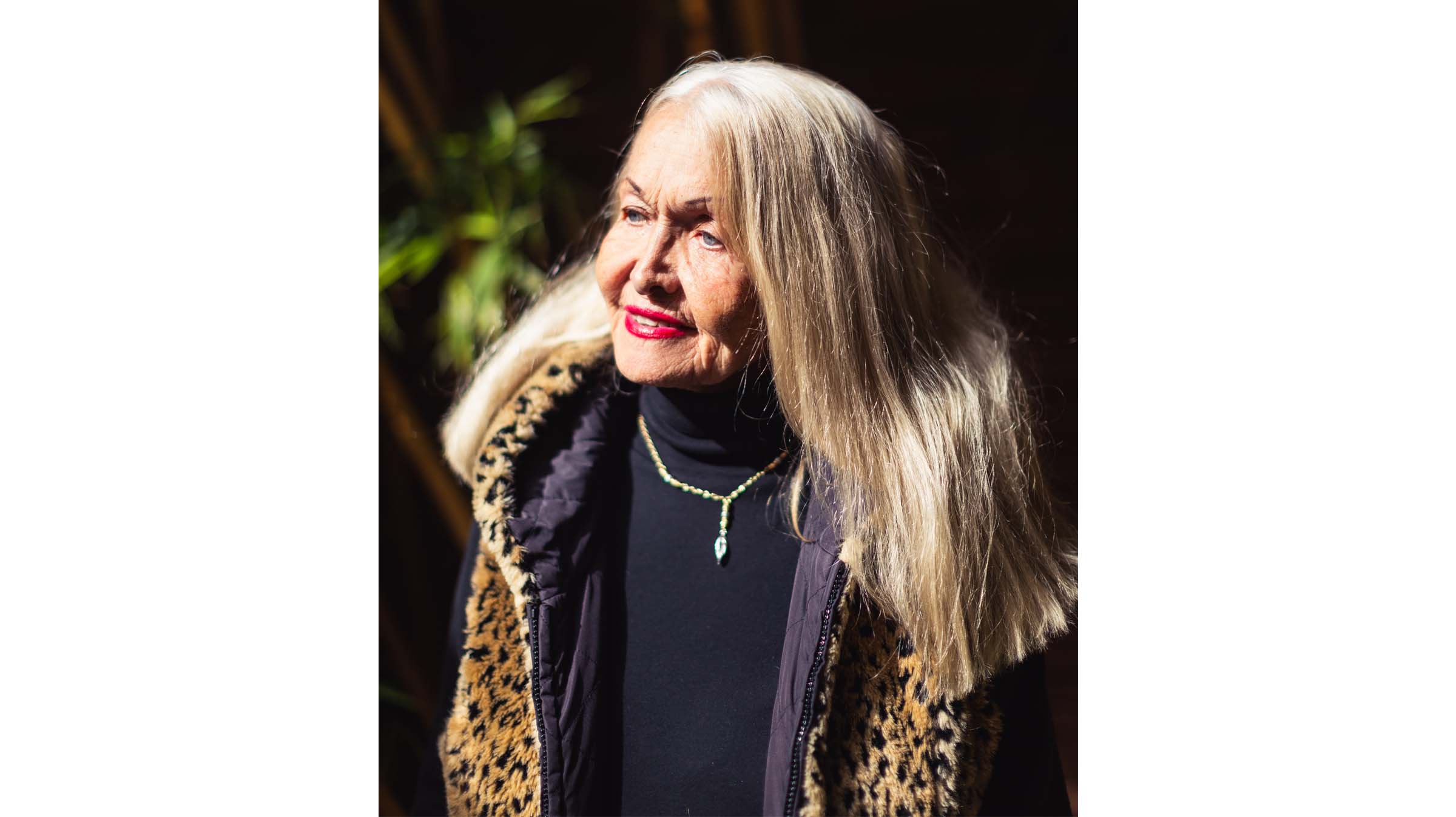 Judy Bowen is a transgender activist who started two transgender support organizations in New York City in the early years after the riots at the Stonewall Inn. But Bowen was raised in the South in a religious home, and worked as a reporter for an evangelical newspaper. She was unable to conceal her transgender identity in her youth, and found support from her mother after an attempted suicide. Bowen moved to New York after witnessing racist and transphobic violence in Knoxville. She worried that if she stayed, she would be killed. In New York, Bowen lived in Greenwich Village before the Stonewall riots, and found joy in a community filled with trans people. She was an organizer and community activist, as well as a patient of the famous pioneer of transgender medicine, Harry Benjamin. She eventually moved to Las Vegas and is a veteran of the rich trans history of NYC in the mid-twentieth century.

ON FRIENDSHIP: Well, I learned a lot from Marsha P Johnson. I was 5'4" at the time, now I'm 5'2". Marsha was a big, tall, Black drag queen transsexual and she was not afraid. I used to watch her before I started talking to her. We were both virgos, she was born in 1945, and we would go and have coffee sometimes together, and we would talk about the police, and she just wasn't afraid. In other words, we're born with a reality that we should be able to express ourselves openly and freely without being punished, and it's getting worse because of the president. You should have the right to be who you are and not ashamed of it.