No Longer a 'Side Chick': Karrueche Tran Is Breaking Out on Her Own
The 'Claws' actress sits down with Broadly to discuss her method acting technique and her frustrations with the way she's been portrayed in tabloids.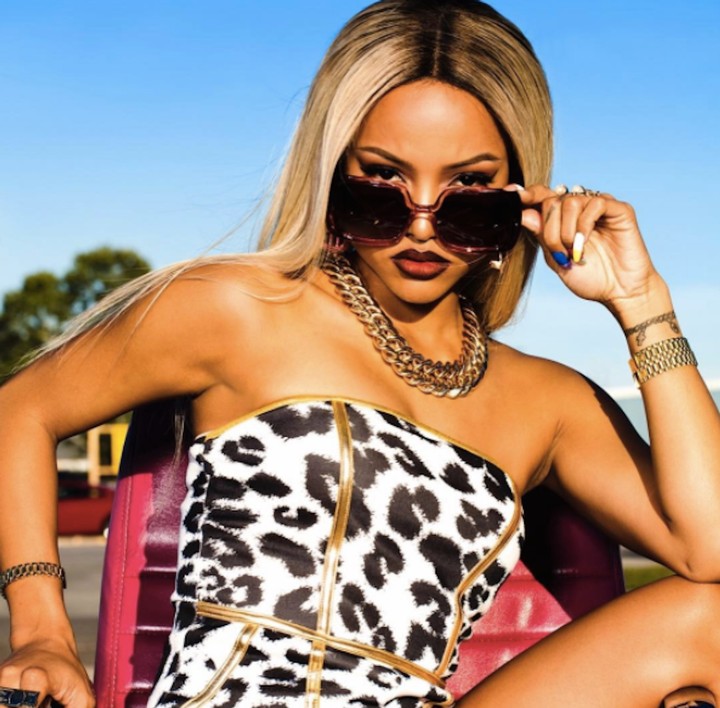 Photos courtesy of Karrueche Tran
Instead of focusing on loveable bad boys (Tony Soprano, Walter White), TNT's new drama Claws chronicles a group of women running a crime ring out of a Florida nail salon. The protagonist Desna (Niecy Nash) leads the front to support her autistic brother and save to open a legit business, and her diverse co-stars range from an awkward white woman (The Good Wife's Carrie Preston) who stole senior citizens' identities to a Dominican lesbian (Judy Reyes) who fucks a bisexual soccer mom outside the store.
Claws inverts prestige television's white male anti-hero trope. Its biggest role reversal comes from breakout actress Karrueche Tran. The pilot starts with her character, Virginia, bitching out her co-workers and screwing Desna's boyfriend, Roller (Jack Kesy).
Virginia seems like a play on the way tabloids portrayed Tran, who was Chris Brown's on-again, off-again girlfriend after his first split with Rihanna. Tabloids labeled Karrueche as a do-nothing "side chick," despite her extensive work as a model, stylist, and personal shopper. She and Brown broke up, and he left her voicemails threatening to "beat the shit" out of her.
A judge granted her a five-year restraining order against Brown the week of Claws's premiere. The timing was almost eerie, considering the pilot concludes with Virginia walking in on Roller strangling Desna. While wearing a floor-length fur coat and bikini, Virginia removes a gold gun and shoots him dead. In an instant, she goes from Claws's side chick to Desna's fellow anti-heroine.
---
Watch: Caramel Curves

---
In the next two episodes, Virginia lights herself on fire, lies about getting kidnapped, lives like a hermit in a beat-up West Coast Florida motel, dances in a strip club, and confesses to a turbulent past. She's antagonistic and vulnerable, wild and sullen, and Karrueche pulls off a difficult, multi-dimensional character. Whether or not Claws gets a second season, it will be difficult for tabloids to mock Karrueche in the future.
Over the phone, Karrueche spoke to Broadly about how her past informs her performances, her use of method acting techniques, and why she's slowly proving her past critics wrong. This interview has been edited and condensed for clarity.
BROADLY: Why did Virginia appeal to you as a character?
Karrueche Tran: I've done other projects before and other productions where I've played the girlfriend or the wife or the cute girl, but with Virginia I felt like I could really build her as a character. I really could tap into me as an artist and as an actor. Virginia is definitely complicated, as all the characters are. That's what makes Claws raw and genuine.
Read more: Bai Ling Is Still Alive
Did you relate to the way Claws presented Virginia, considering the press you've dealt with?
It's very telling: Things don't always look the way they do on the outside. People are complicated. They have lots of layers. That's as well [with] me and how I deal with social media. People have this misconception of me. I've had to be tough; Virginia has had to be tough and fight to survive. In a sense, I have that exact same attitude. Times were tough for me. I felt down. I wanted to give up. There was a point in time where I wanted to give up acting—things weren't going too well. People said, "Oh they like you, but she's too green," but I got through it. Virginia and me share that same quality.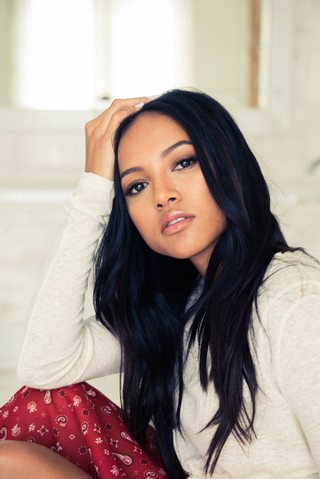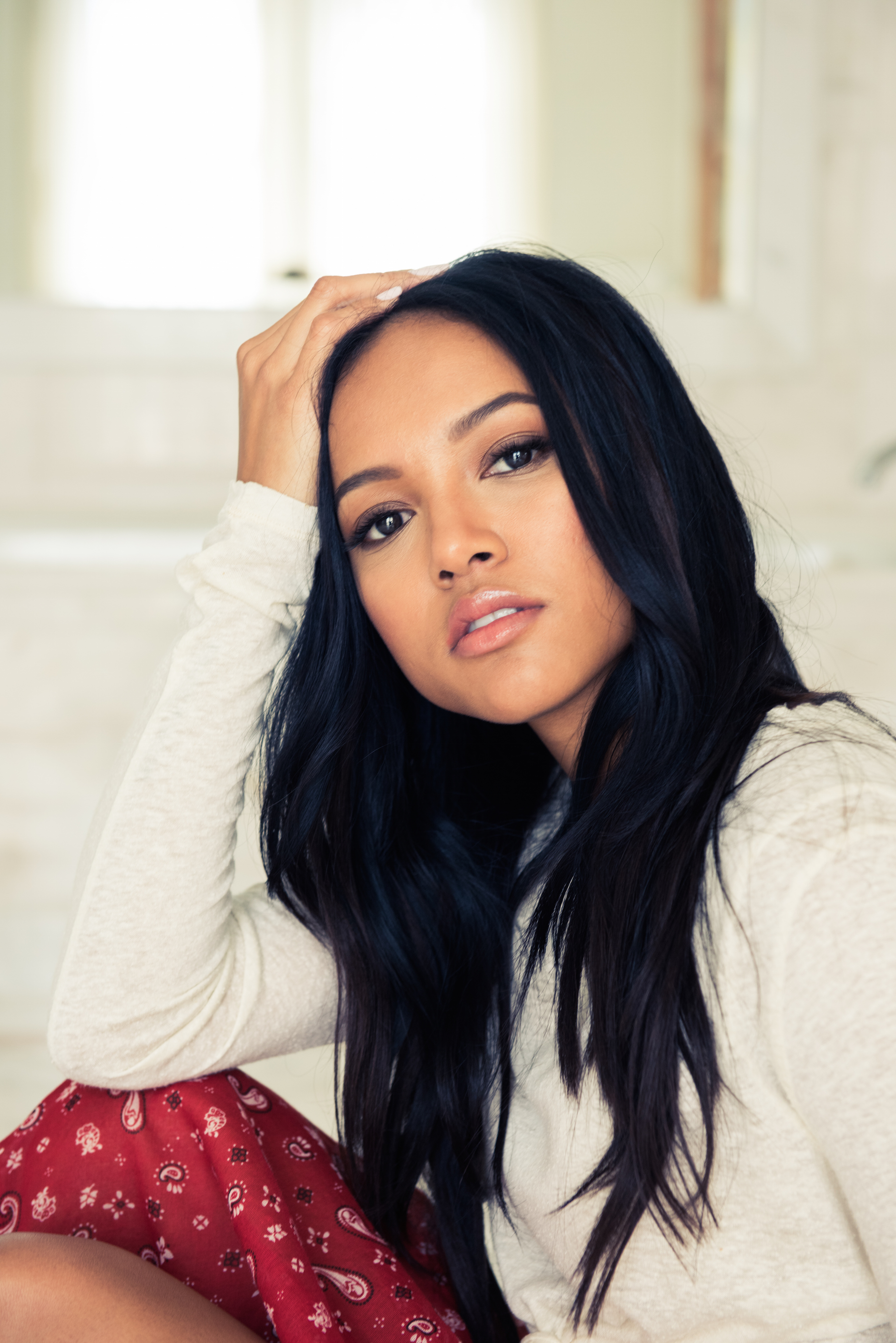 How did you develop the role?
I worked with an acting coach, creating Virginia and building her, creating her backstory. I spent a week in Atlanta, which is home of the strip clubs. Virginia comes from the strip clubs. I was in the strip club daytime, nighttime, really studying the girls, their movements, how they looked at men.
What mannerisms did you pick up?
One thing I noticed was a hunger. All the girls had this drive about them, where they were ready and down to do whatever had to be done. They were confident—Virginia has an attitude too. There are tons of other girls in the strip club working [on Claws]; they all have to fight for these men to make their money. They have to work hard, to grind, to survive.
Is acting cathartic for you?
It's definitely therapeutic. It's a way to release my emotions. I'm the type of person who is emotionally unemotional. I'm very emotional, but I don't show it. I have a lot of emotions and feelings bottled up inside. I've had scenes where I've had to cry and evoke a lot of emotion. It's nice for me to let that out.
For More Stories Like This, Sign Up for Our Newsletter
Do you consider past memories as you're acting?
Yes, 100 percent! If there's a scene where I have to be sad, I'll bring myself to a moment in my life, and an experience that I had and remember, that will bring out that emotion.
What moments do you think about?
I don't want to get too personal, but the times where I was very sad or very down or alone. It could be any moment: maybe my friends or family, maybe a past relationship. It could be anything.
Was it annoying Claws premiered the same week you went to court to get a restraining order against Chris Brown?
I didn't put much thought into that. I was so focused on the premiere of Claws and making sure we did well on our first night. (We did really amazing.) It's one of those things where you just gotta deal with it and don't think about it too much. Court went well, and Claws did really well too.
Last question: What's the biggest misunderstanding about you?
A lot of people didn't take me seriously in life and as an actress. One thing about me: I've always been a hard worker. I've always been motivated and ambitious. I think now after I've done Claws and this and that and have had successful projects, people are starting to take a turn. I'm letting my work speak for itself.