Daily Horoscope: August 13, 2018
The Moon is in Virgo today.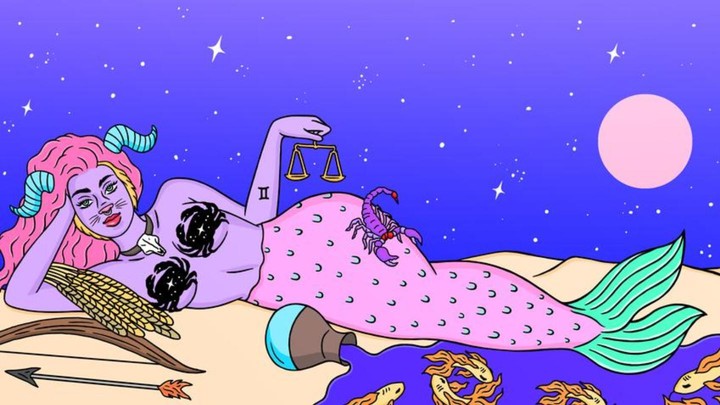 The Moon in Virgo makes a helpful connection at 12:09 AM with lucky planet Jupiter and opposes dreamy Neptune at 1:26 AM, challenging you not to indulge in fantasies or paranoia! The Moon connects with power planet Pluto at 7:12 AM, encouraging us to tap into our power and embrace transformation.
All Times EST.


As you wind down after this weekend's intense eclipse in your sign, you're wondering how to best spend your time, energy, and money. Be smart about what (and who) you invest your time in, don't spend (financially or emotionally!) from a place of insecurity or selfishness.


This was a very intense weekend for you; you're exhausted but you may not have slept as well or as much as you would have liked. It's important today that you focus on yourself and do something to nourish your body and spirit.


This was a very exciting—and stressful—weekend for your social life, thanks to the eclipse in Leo. Today's Virgo moon encourages you to stay in and rest; you need to catch up on some down time.


The Moon in Virgo finds you in the mood to network today, Scorpio. The Moon connects with your ruling planet Pluto this morning, finding you sharing interesting information with powerful people.


The Moon in Virgo encourages you to focus on your career today, Sagittarius. Watch out for news about money early this morning. You're seeing things in a new light after this weekend's eclipse—you're achieving new levels of wisdom, dear centaur!

The Moon is in fellow earth sign Virgo today, encouraging you to think about the big picture. Mars has just reentered your sign on its retrograde journey, asking you to reconsider how you take action.


The Moon is in Virgo today, finding you in an intense mood—make time to sit with your more complicated emotions instead of ignoring them! Issues around intimacy also come to the fore.


The Moon in Virgo lights up the relationship sector of your chart today, Pisces, and some very powerful connections are formed this morning. This last weekend was intense, so be sure to ask for help if you need it.


The Moon in Virgo finds you in a busy mood today—you have so much to catch up on after the drama that was this weekend's solar eclipse in Leo! Be gentle with yourself today, and consider dumping some bad habits.


The Moon is in fellow earth sign Virgo today, encouraging you to enjoy yourself, flirt, and be creative. Powerful, transformative energy flows this morning as an inspiring perspective comes your way.


Make time to energetically cleanse your home and connect with family today as the Moon spends time in Virgo. Soon, it will be time to flirt and have fun, but right now, you have to tend to some business at home.


The Moon in Virgo lights up the communication sector of your chart and some very powerful conversations flow between you and your partners early today, Cancer! Secrets are shared.
What's in the stars for you in August? Read your monthly horoscope here.

Want these horoscopes sent straight to your inbox? Click here to sign up for the newsletter.