Petition Calls for Sony Music to Drop R. Kelly Amid Abuse Allegations
Following a recent report on R. Kelly's alleged abuses of young women, a new petition calls for action from the major music label, which has a history of working with alleged abusers.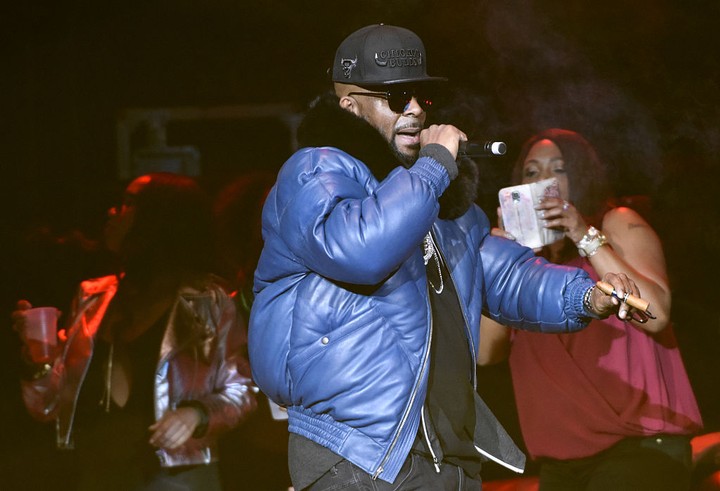 Photo by Tim Mosenfelder via Getty Images.
On Monday, an extensive report from BuzzFeed News claimed R&B singer R. Kelly is currently abusing a number of young women he houses in a "cult." Now, an online petition calls upon Kelly's label Sony Music to drop the musician, citing the new allegations in addition to his previous charges of child pornography, which he was acquitted of in 2008.
Parents of the young women allege in the Buzzfeed report that Kelly began as a musical mentor for their daughters, but soon became controlling of all aspects of their lives, including their cell phone use and sexual activity, and claim they live in his rented homes in Chicago and Atlanta. Following the "cult" report, Jezebel published an interview with "a woman in R. Kelly's inner circle," who provided further details of Kelly's alleged manipulative and abusive behavior. "When we're out we're not allowed to look at anyone," she told Jezebel. "We have to keep our heads down. If we're back in his studio sitting on the couches and he has friends across the room at the bar we can't look at each other or communicate with each other."
Read more: R. Kelly Has Faced Sexual Assault Accusations for Years. Why Did No One Care?
Jim DeRogatis, journalist and author of the BuzzFeed report, has been covering allegations against Kelly since 2000, when he received an anonymous tip to investigate lawsuits that revealed alleged details of the singer's sexual relationships with underage girls. When asked why so many people seem struggle to accept the allegations against Kelly, he told Broadly: "They know he was tried but he was acquitted. I [also] think the entertainment industry and media journalism industry continue to pay short shrift to not only the acquittal but the dozen of civil lawsuits, or more, that were filed by young women over the years. I think they love the music, and they're ignoring the accusations against the man." In a previous interview, DeRogatis said that after years of speaking to Kelly's alleged victims and reporting on the case, "The saddest fact I've learned is nobody matters less to our society than young black women."
---
Watch: Amy Ziering On Campus Rape and Why No One Believes Women
---
The online petition hopes to change this, calling on the music label to stop Kelly's "cycle of abuse." "Join us in telling Sony to #DropRKelly for habitually preying on teenage girls for the past 25 years!" it reads. But Sony Music has continued to work with other artists facing similar allegations: Chris Brown is still working with Sony-owned RCA Records after pleading guilty to assaulting Rihanna in 2009, and the label denied Kesha's request to be released from her contract with her alleged abuser Dr. Luke. (Creators of the online petition and Sony Music did not immediately respond to Broadly's request for comment.)
For More Stories Like This, Sign Up for Our Newsletter
Comments on the petition voice disappointment in Kelly's alleged utilization of power over young women. "R. Kelly, an R&B singer is being accused of preying on teenage girls for the past 25 years," wrote Barbara W., a signee from Washington. "If proven guilty he must face prosecution. The fact that this seems to have been going on for 25 is very alarming and why has it taken so long to be known?"
Kelly has denied the allegations in the BuzzFeed report. His reps told TMZ he "will work diligently and forcibly to pursue his accusers and clear his name."