Your Cheap Kylie Lip Kit Is Probably Fake and Might Be Toxic
You might be tempted by that discount lipstick on eBay, but watch out: Knockoff beauty products are everywhere, and they can have dangerous side effects.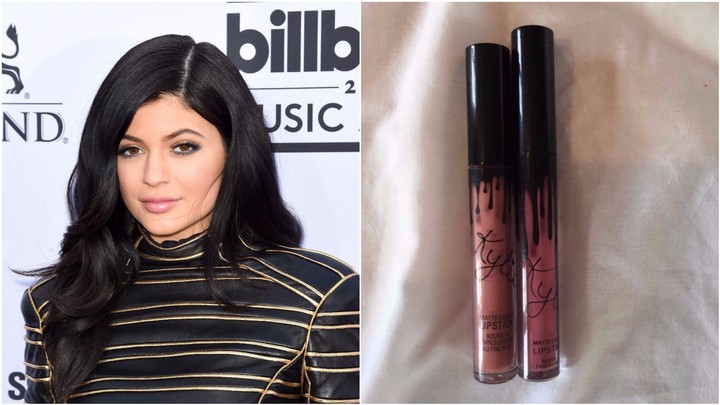 The lipstick on the right is a Kylie Cosmetics counterfeit from eBay; the left is a genuine lipstick. Photo of Kylie Jenner via Wikimedia Commons; photo of makeup courtesy of Jasmine Glen
When makeup fan Jasmine Glen heard rave reviews about Kylie Jenner's new Lip Kit range, she wanted to know if the products lived up to the hype. She ordered two Posie K kits from the Kylie Cosmetics website, and spent $80 including overseas shipping and handling fees.

When they arrived, the 20-year-old Londoner was pleased with the long-wearing lipstick. But when supplies ran low, Glen searched eBay UK stores for cheaper re-sales of genuine kits. She trawled pages of listings before she messaged a seller to determine the authenticity of a $14 Lip Kit. The store owner reassured her the goods had been bought from Jenner's e-store and were "100 percent genuine." So the psychology student trusted her and ordered a few kits. But unknown to her at the time, Glen had been duped by a fraudster selling counterfeit goods.
As soon as the parcel landed on her doormat, Glen "could tell something wasn't right." She told Broadly: "I had some genuine products to compare them to. The size of the tubes were different, so was the size of the box and the length of the lip liner. When I opened it, it absolutely stunk. It smelt like petrol." Glen applied a very small amount, but it triggered an allergic reaction and left her with sore and dry lips. "It stuck to my lip like a kind of glue and was hard to remove," she said.
Glen emailed the seller to complain but found she had deleted her eBay account. "I was very angry," she continued. "You take their word and you feel really stupid. And you think, 'How could I have been so stupid? This is too good to be true.' When you want something and the demand is high and you can't afford it or whatever, someone's telling you what they have is real and they have it for cheaper… It's easier than people think to get tricked," she said.
---
Watch: Brazilian Plastic Surgery: Beauty on a Budget
---
Jenner's Lip Kit is not the only makeup product targeted by counterfeiters, but it is one of the most recent examples of the phenomenon. Within days of its October launch, unhappy fans flooded social media to expose web stores selling counterfeits of the new fall shades. One girl shared a video of her mouth appearing to stick together after she applied the imitation Koko K gloss, while another reportedly suffered swollen lips after using the fake Posie K line. Jenner warned fans to only buy products from her cosmetics e-store. In a Snapchat video, she said: "The ingredients that they're using in these fake products are also really, really dangerous—which is my biggest concern. I want to be really, really clear and let you guys know that the only place to get my products is KylieCosmetics.com. Everywhere else is fake."
Paul Buckley, a consumer psychologist who lecturers at Cardiff Metropolitan University, explains the thinking that drives the purchase of counterfeit goods: "Everybody likes a bargain so consequently there'll be people looking for goods at rock bottom prices. Consumers tend to believe that if it looks the same, it must be the same. They're more likely to believe what they're getting is a bargain rather than a dangerous rip-off."
The list of counterfeit cosmetic brands seized by UK enforcement officers reads like the beauty hall at your favorite department store. Imitation goods claiming to be Chanel, Dior, Estee Lauder, Urban Decay, and Clinique are just some of the suspicious parcels and containers intercepted by staff at air, freight, and postal hubs in the country every day. Among the cheap imitations destined to be sold online, at car boot sales, and at street markets are Benefit mascara, MAC Studio Fix foundation, and MAC lipsticks.
Read more: The Beauty Vloggers Dumpster Diving for High-End Makeup
China, Hong Kong, Turkey, Singapore, and Thailand are the top manufacturers of fake products, according to the Organization for Economic Co-operation and Development (OECD). The value of counterfeit perfume and cosmetics in 2013 was an estimated $3.8 billion, according to the OECD. Earlier this year, an OECD economist told the Associated Press that the counterfeit goods trade is "the globalized illicit business of the 21st century".
Now, cosmetic companies have joined forces with authorities to lead a worldwide assault on the multi-million pound organized crime. Border Force, the policing command under Britain's Home Office, works with brand representatives to identify packaging quirks, holograms, and unusual seals that distinguish genuine from knock-off goods. Suspected counterfeits are sent to brands to examine and dispose. Dangerous products—ones which contain outlawed chemicals or have no instructions—are incinerated.
Broadly examined a number of parcels intercepted at Royal Mail's international postal hub in Coventry, a two-hour drive north west of London. Among the seized packages destined for London included home teeth whitening kits which contained dangerously high levels of hydrogen peroxide. Inside a large cellophane bag were tubs of skin lightening creams containing hydroquinone—a banned chemical known to cause skin thinning, discoloration, and even organ damage.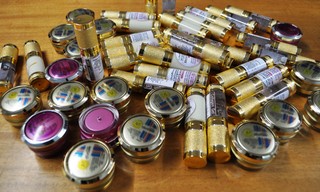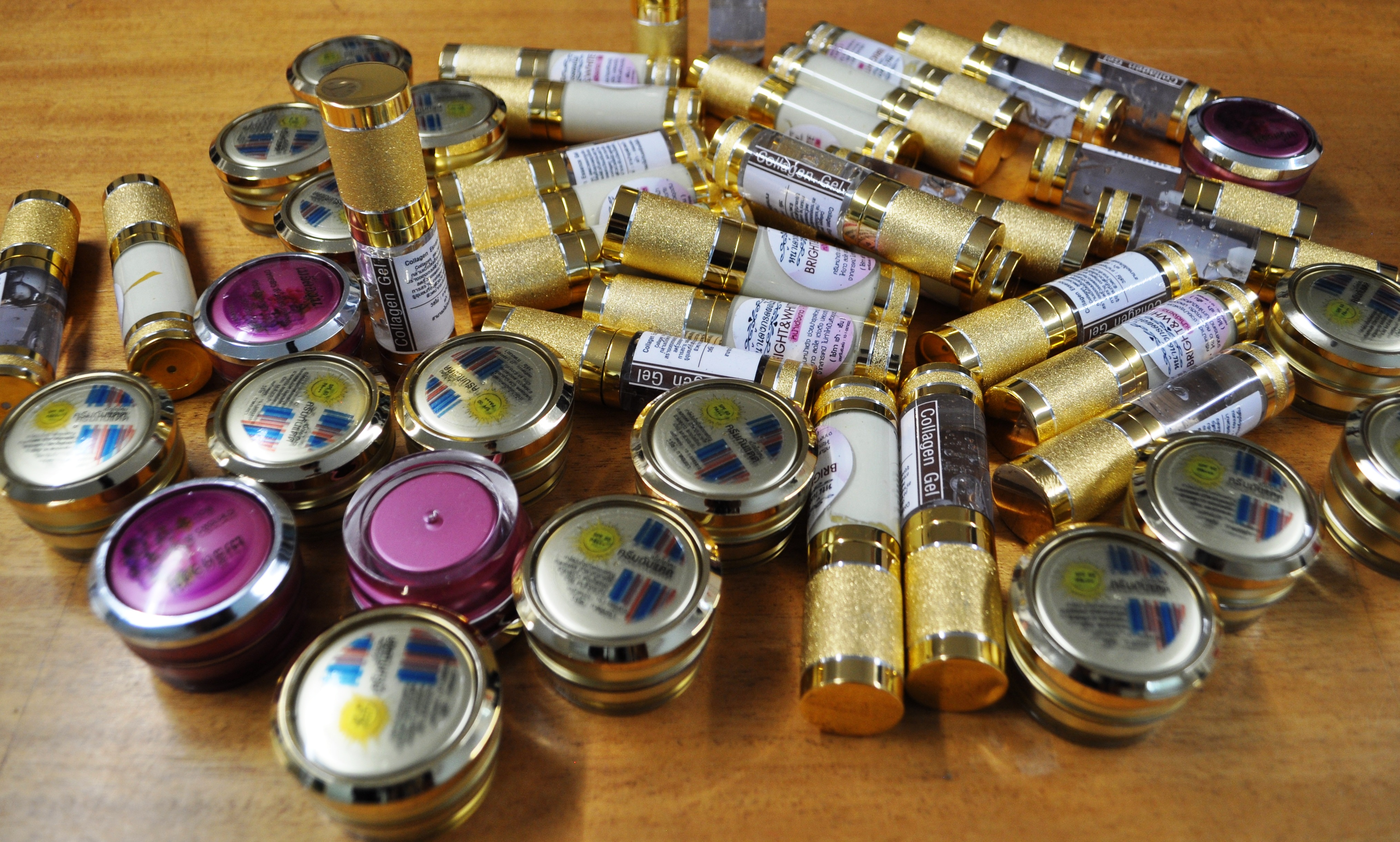 James Greenaway, a team manager at Warwickshire Trading Standards, explained that it's not unusual for parcels described as 'T-shirt', 'Fish food' or 'Business sample' to contain counterfeit goods. Fraudsters will often wrap items in foil and stuff packages with sticks in a futile attempt to evade suspicion. Some fakes come via another country and are shipped across. Others are sent separately to their packaging before being assembled and sold on.
"The parcels we're stopping have a significant amount of pieces inside," he said. "These are destined for individuals who are going to sell them on but aren't implementing the correct checks and documentation expected of importers. People just aren't aware of the risks."
Consultant dermatologist and British Skin Foundation spokesperson Dr Anjali Mahto warns consumers to avoid fake cosmetics: "Counterfeit makeup has been recognized to cause acne, dermatitis, skin sensitivity and irritation, eye infections, and even chemical burns to the skin. It can pose serious health risks due to the use of dangerous or illegal ingredients. It is not advisable to use fake makeup under any circumstances due to the potential risks posed to one's health."
But you're not just risking your own health when you buy counterfeit products. Around the world, thousands of poorly-paid employees churn out fake goods in secret sweatshops while unscrupulous bosses reap the rewards from consumer demand.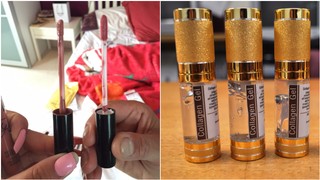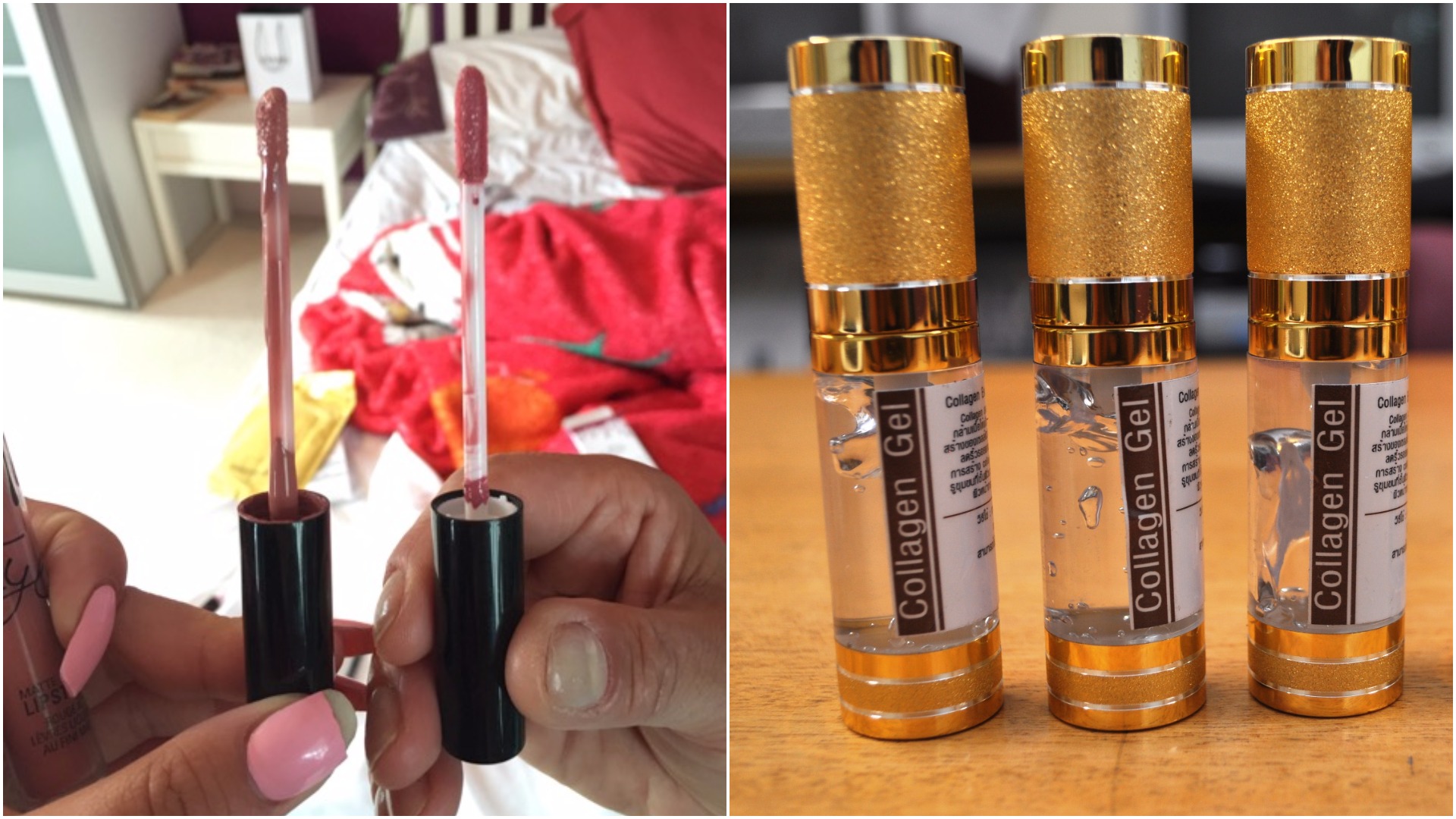 The Anti-Counterfeiting Group (ACG) is a UK-trade association which represents more than 3,000 brands and works with international partners and lawmakers to combat the fake trade. During a phone conversation, a spokeswoman described the "squalid" underground factories where imitation items are made. She said: "Those making counterfeits often work in very poor and unhygienic facilities, especially for cosmetics. There are no workers' rights. They're in squalid conditions and the ingredients that go into these cosmetics are not what you're paying for, nor what you would want to put near your face."
Now, enforcement officers are closing in on the criminals. In 2014, City of London police smashed into a shipping container and discovered 4,700 counterfeits of well-known beauty brands. Tests on the sham makeup—which included eyeliners, bronzers, mascaras, and lip gloss—found items laced with toxic substances such as arsenic, mercury and lead.
For More Stories Like This, Sign Up for Our Newsletter
Coordinated operations are also targeting fraudsters who use social media to flog fake and dangerous goods. Police and government agencies have removed thousands of Facebook pages, issued cease and desist letters, and shut down bogus factories. The ACG spokeswoman said: "It would be nice to eliminate counterfeits altogether, but the best thing we can do is to seize the products and stop them from coming into the country in the first place."