Daily Horoscope: August 11, 2018
There's a solar eclipse in Leo today.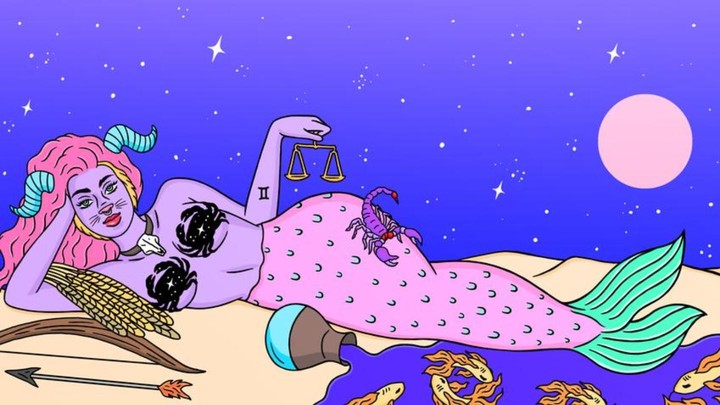 Communication planet Mercury, which is currently retrograde, clashes with Jupiter at 2:32 AM, so expect plenty of talk to take place today—and watch out for exaggerations! The solar eclipse in Leo arrives at 5:58 AM, bringing a fantastic new beginning, even though you might be too exhausted to realize it. Are you living authentically? If not, the eclipse will shake things up and force you back on the right path. The Moon enters grounded, practical Virgo at 11:59 PM.
All Times EST.


There is a solar eclipse in your sign today, Leo! Have you been true to yourself? If not, this eclipse is going to rearrange a whole lot in your life! It's normal to feel very exhausted during an eclipse, so pace yourself.


Today's solar eclipse in Leo is exhausting, so be gentle with yourself, Virgo. Your psychic abilities are very strong right now—don't ignore what your gut has to tell you. Your inner voice is wiser than you realize!


You love having something to gossip about, Libra, and today's eclipse in over-the-top Leo will give you all the drama you need to keep you busy for quite a while…but some friendships and associations may also see a change now, as a new circle of people enters your life.


You're very private, but you always crave success and praise for your work! It's complicated for you, Scorpio. Today's solar eclipse will bring up these issues for you, as big shifts take place around your public life.


Today's eclipse in fellow fire sign Leo finds you gaining invaluable insight—a new perspective is here, and it's life-changing! Chatty Mercury connects with your ruling planet to bring you exciting news, too.

Eclipse season is emotional and exhausting, but it's almost over—we have our last eclipse of the summer today, in fire sign Leo. This one is especially intense, as you're processing many difficult emotions and letting go of the past. The Moon enters Virgo tonight, bringing adventure your way after this difficult period.


Your relationships are important to you, Aquarius—you might be aloof and detached, but you're still an air sign, which means community, communication, and relationships are so important to you. Today's eclipse in Leo brings a big shift in your partnerships.


The solar eclipse in fire sign Leo is encouraging you to treat yourself like royalty—don't stick around in a job where you're not valued! Kick that bad habit—your body and mind deserve better! The Moon enters Virgo tonight and illuminates the relationship sector of your chart.


The solar eclipse in fellow fire sign Leo is bringing plenty of drama—though you might be feeling exhausted, you owe it to yourself to have fun and spend time with people you love. Enjoy yourself, Aries! Find a reason to celebrate.


Today's solar eclipse in Leo stirs up dramatic emotions. This is a great time to energetically cleanse your home. You're seeing things about your childhood in a new light. The Moon enters fellow earth sign Virgo tonight, encouraging you to have some fun.


Your ruling planet Mercury is retrograde, and you've been feeling out of the loop when it comes to getting the information you need, but today's solar eclipse in Leo will bring you a new perspective.


Eclipses are especially emotional and exhausting times for you, Cancer, and today's solar eclipse in Leo is stirring up issues concerning cash, value, and your sense of self-worth. It's time examine what you're spending your time, energy, and money on.
What's in the stars for you in August? Read your monthly horoscope here.

Want these horoscopes sent straight to your inbox? Click here to sign up for the newsletter.