Genre-Defying Musician Justine Skye Says She's Her Own Competition
The 21-year-old RnB phenom opens up about growing up as part of the "New York Tumblr crew," her future dream-collabs, and the eclectic nature of her Broadly Play playlist.
All photos by Sophia Wilson.
Justine Skye is having her moment. The 21-year-old RnB phenom has just put out a new single, "Back for More," with the after-hours king himself, Jeremih. Skye, who propelled herself to internet fame with an eye-catching aesthetic and grabbed the attention of major labels with the release of her 2012 mixtape, Skye High, is finally set to release her debut album. She's also in the midst of filming her first movie, Green Dolphin, an indie flick produced by Keanu Reeves. Raised primarily in Fort Greene, Skye is a true New York City kid: scrappy, fly, and quick with a joke. It's fitting that the video for "Back For More" is a love letter to her hometown. Fresh from getting her new album set up on Spotify and running on no sleep (but a good sport nonetheless), Skye met me to chat over jerk chicken and a bevy of brightly colored tropical cocktails in the lush back patio at Pearl's Bake and Shark in Williamsburg.
"I feel like [Brooklyn] is just embedded in you," Skye says of the influence her native borough has had on her music. "It wasn't until I went to LA to record and make music that I was like wait, I'm different than these people. I feel like I'm a chameleon, I can adjust to wherever I am. I definitely realized the characteristics of a Brooklynite. There's some people way more Brooklyn than me, and then it's like whoa, whoa. Gotta learn a few things still," she laughs. Skye is West Indian and her family originally made a home in Flatbush, where she says "all the Caribbean people are." But it was rough at her school, so her family relocated. She settled down in Fort Greene, enrolled at a performing arts school, and hasn't looked back.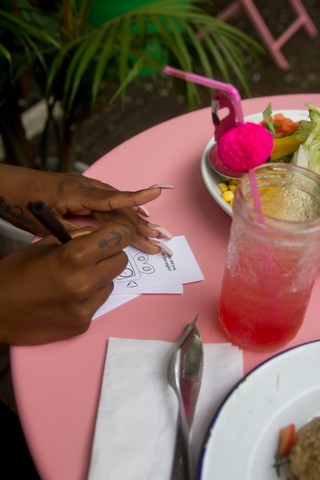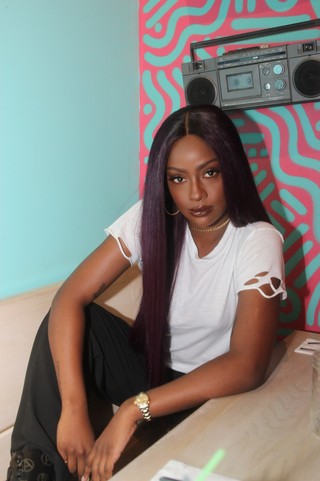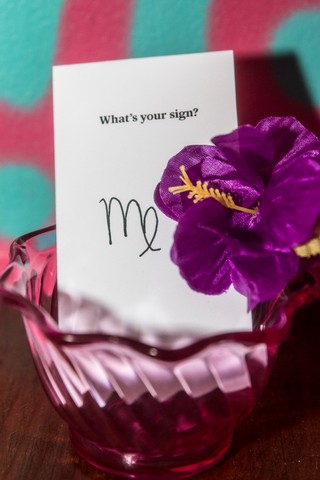 "Growing up, I was kind of an outcast," she says. "I always knew I wanted to be a singer, but I was just very shy. My mother has been in the entertainment industry my whole life, so I grew up around it." Skye's mother, Nova Perry, is an entertainment attorney. As a teen, Skye would tag along to attend industry events with her but never actively pursued a career in the industry. It wasn't until an impromptu singing session at a panel hosted by Broadcast Music, Inc. garnered her a brief spotlight—and piqued the interest of everyone in the room—that she and her mother started to take the possibility of her singing career seriously.
Fast forward to a few years later, and Skye has discovered Tumblr. She tells me she got "deep into the Tumblr community" and that she was part of the "New York Tumblr crew." She was online giving looks and making silly videos. Music executives and labels started paying attention. "I got on Tumblr early. I was a loner," she says. Once she started meeting like-minded artistic weirdos through the site, it was only a matter of time before she started developing her stage persona. "I was doing the most! I was wearing like white, yellow, blue, green, orange lipsticks. Honestly, it's embarrassing looking back. I want to tell Google to take those photos down but they're there. A part of the story. I created this 'Justine Skye' person on there," she says.
Some of the people she met on Tumblr are still part of her life today. The crew, while expansive, was tight knit. These days, they're working in fashion, getting their rap careers going, and everyone is on the come up. Looking back, Skye says, they find their old lifestyle funny. "We would just walk around SoHo for no reason! If people came to New York, they would just come to SoHo to find the Tumblr gang. We were just hundreds of kids mobbin around [Manhattan]! We used to hang out in McDonald's and do nothing. Rain, snow, a hundred degrees, it didn't matter. But we weren't shopping, so what were we doing? We were loitering," she laughs, flipping back her long purple hair.
Skye leveraged her Tumblr fame into a mixtape, which she released on DatPiff—a free, weed-themed mixtape site—in 2012. She tells me she finds this "hilarious" because she was just 16 at the time, though her mother gave her blessing. Atlantic Records took notice and eventually signed her. After three years —and a number of projects, including a collaboration with Tyga—Skye moved on to RocNation, her current home.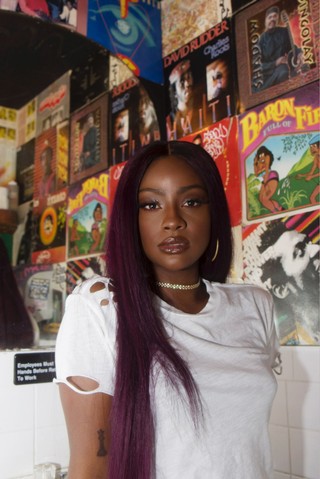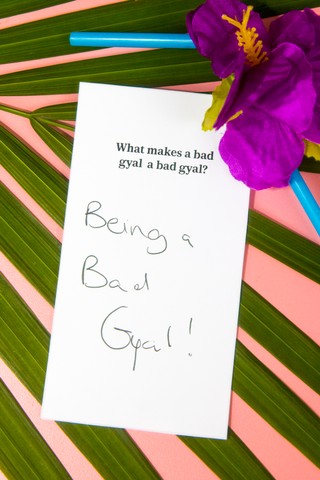 "I feel like I've been working on this album my whole life," Skye says of her latest endeavor. It was an uphill climb: She recorded and re-recorded the tracks but felt something was still missing. After already spending most of her budget, Skye insisted on returning to the studio to grind and "made it work just off the strength of passion, love, and connection." That's how the best art is made, and why she says her philosophy is, "Only fuck with me if you really fuck with me." And making the actual music isn't always the toughest part of the job. "People always try to pit women against each other," Skye explains. "We want to be the best, the prettiest. But you should be your only competition. The moment that you start focusing on what someone else is doing you lose yourself and you're now trying to catch up to what they're doing. It's not genuine anymore."
Overall, Skye is inspired by where the music industry is heading. "I feel like everyone is doing their own thing, it's not even about genre anymore. It's not RnB, it's not rap, it's just great music that makes you feel good," she says. Her playlist reflects this vice, every bit as eclectic as she is. "I listen to Afrobeat, Trap, Tame Impala, EDM, whatever I feel like at the moment," she says. Skye is young, beautiful, talented, and looking forward to enjoying the fruits of her creative labor when the album drops and her movie is released. When asked who she hopes to work with in the future, she doesn't hesitate to name names: Pharrell, Drake, and Missy Elliott. Skye is ready to play with the big kids. She's worked hard to get here (she's a Virgo, after all) and she's not leaving any time soon.