California Colleges May Soon Be Required to Provide Abortion Pill on Campus
It can be prohibitively hard for college students to access abortion care. A bill being heard in Senate committee today would change that for students at California public universities.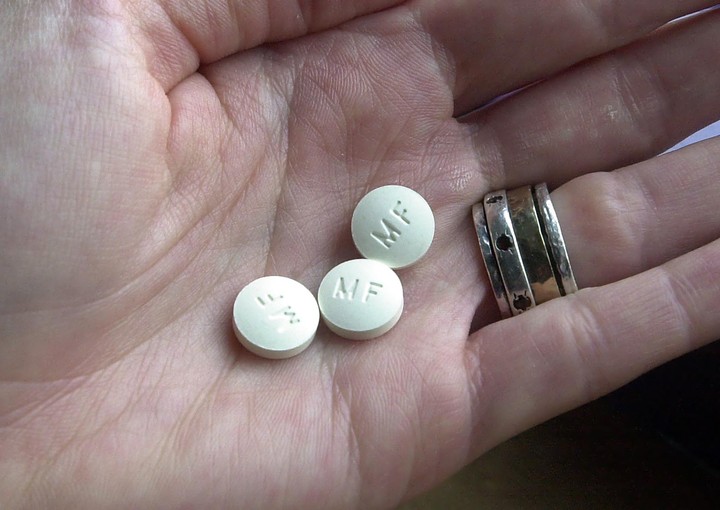 Photo by Bill Greenblatt via Getty
Every month, around 500 students at California public universities travel off campus to get medication abortions. Despite its intimidating name, the process of getting a medication abortion is remarkably simple: Patients take one pill at the clinic, followed by another form of medication six to 48 hours later, usually at home.
Actually obtaining a medication abortion, however, is a far trickier prospect. In California, the process requires patients to make two separate trips to an abortion provider (one for the exam and medications, and the other to confirm the procedure was successful). According to a new report, this can prove prohibitively difficult for young people enrolled at public universities in the state—especially given the fact that over half of these students are low-income. And those who are able to make the trip are often faced with unnecessary waits. The study found that University of California (UC) students have to wait a week, on average, for the earliest available appointment time—a fact that's particularly troubling, activists say, given that medication abortions can only be administered in the first nine weeks of pregnancy.
But what if students didn't have to carve out time in their busy schedules to make the potentially overwhelming journey to an unfamiliar clinic for a legal, safe, nonsurgical procedure? What if, instead, they could get that abortion care from the same place they go for their annual wellness visits—their student health center on campus?
That's what the advocates behind the justCARE: Campus Action for Reproductive Equity campaign are hoping to accomplish. A bill that could make that happen—SB 320, also known as the College Student Right to Access Act—will be heard in Senate committee today. If it becomes law, it would require student health centers at UC and California State University (CSU) campuses to offer medication abortion as a service. (There are currently at least two institutions in the US that offer on-site medication abortion, according to a 2015 survey from the American College Health Association.)
"This bill is completely about access," state Sen. Connie Leyva, who first introduced the bill last March, told the Sacramento Bee.
"Offering the abortion pill on campus means students would be able to get abortion care without needless costs, delays, emotional stress, or added travel time."
According to research led by UC San Francisco, more than 62 percent of students at the 34 UC and SCU campuses will have to travel more than 30 minutes one way to get to the nearest abortion provider by public transportation. Because medication abortion is administered in two visits, the total travel time just to attain this legal procedure would be more than two hours. For five campuses, travel time is one hour each way, meaning more than four hours of total travel time.
Another barrier to access is appointment availability. As many students have class and other campus activities, the only time they may be able to seek an abortion is on the weekend, but, according to the justCare report, only five of the abortion facilities closest to UC and CSU campuses are ever open then.
If SB 320 is passed, the costs to make medication abortion available to public university students would be covered by a group of funders, including Women's Foundation of California, the Tara Health Foundation, and a private donor.
Some abortion opponents, like Wynette Sills of Californians for Life, have argued that student health centers are "poorly equipped … first aid centers" that don't have the means to offer this type of service. But according to a recent study conducted by Dr. Daniel Grossman, also a professor at UC San Francisco, it's actually "feasible" with "a reasonable amount of investment." In addition to staff training, student health centers would need to look into installing ultrasound machines, implementing a 24-hour call service, and establishing emergency backup support. "Medical abortion can most certainly be incorporated into primary care services," Grossman said during the justCARE announcement. "And there's no reason to exclude from services provided at a student health center."
Additionally, the study found that about half of UC students have existing health insurance coverage that would cover the cost for abortion care at student health centers.
"Offering the abortion pill on campus means students would be able to get abortion care without needless costs, delays, emotional stress, or added travel time," said Adiba Khan, the director of Students United for Reproductive Justice at UC Berkeley and one of the student activists championing the bill. "And it would mean something else too. It would send a powerful message countering the prevailing and incredibly harmful abortion stigma in our society. Abortion is a safe and essential part of reproductive care, and making it available on campus reinforces that truth."