Trans and queer DACA recipients share how Trump's decision could threaten their safety and dramatically disrupt the lives they've built in the US.
Photo courtesy Adonias Arevalo-Melara
When he first learned of President Trump's decision to end DACA, Adonias Arevalo-Melara's mind kept flashing back to a childhood trauma. His father, he says, was murdered by the notorious international gang MS 13 when he was an 11-year-old living in El Salvador. If he were deported back to his home country, he believes his life would be in imminent danger. "For those, like me, who have experienced violence firsthand, this is really scary," he says. "It's like being sent home to a death sentence."
Arevalo-Melara emigrated to the US at 13, and like an estimated 36,000 others, is a DACA recipient who also happens to be queer. DACA is the deferred action program created under the Obama administration that gives certain undocumented immigrants who entered the country as minors renewable two-year permits to work and live in the US. For young LGBT immigrants like him, DACA represents the right to work and rent an apartment, and serves as a safeguard against discrimination and violence in their home countries. In El Salvador, for example, there have been multiple reports of gangs targeting gay and transgender people. "There's a risk of violence for everyone in El Salvador but it's even worse if you're LGBT," Arevalo-Melara says.
Read more: Coming Out as an Undocumented Immigrant in the Age of Trump
For many LGBT Dreamers, the rescinding of DACA compounds a sense of persecution. "I think, for LGBT people, there is a lot of fear," says Sheridan Aguirre, communications coordinator at United We Dream. "We've already faced backlashes against LGBT folks in the US who are citizens. These kinds of stresses only intensify when you're a person of color."
Aguirre was brought to the US from the Mexican state of Guerrero when he was just one year old, and has watched from afar as the region became plagued by cartel violence. He, too, worries about his physical safety should he be sent back. "As much as I still have love for my country of birth and would love to visit, I know that if I was deported, I would face risks for being openly queer," he says.
In addition to the risk of deportation, he says the rescinding of DACA also threatens the ability of queer immigrants to find work in environments where they feel comfortable expressing their sexuality and gender identity.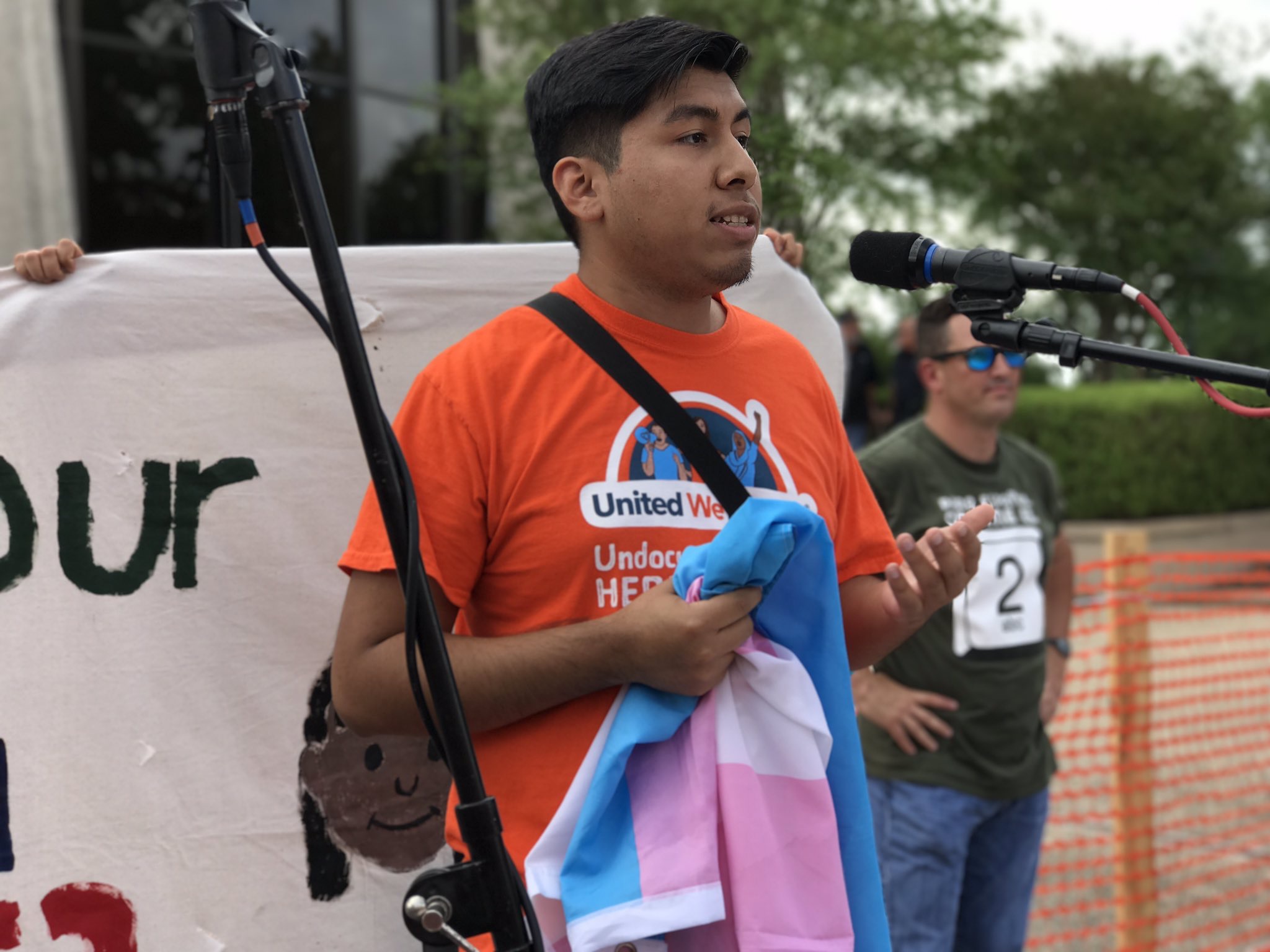 "I know youth who have been kicked out of their homes for being gay, and because they were able to find community centers where they could apply for DACA, that has been a way for them to find their own spaces where they can live authentically and safely as themselves," he says.
With many DACA recipients receiving employer-funded health care, the rescinding of the measure would also jeopardize the lives of trans undocumented people, he adds. "For folks who are trans and need hormone therapies, losing DACA means losing access to the healthcare they need to be able to thrive and present as who they fully are," Aguirre says. Currently, undocumented immigrants aren't eligible to buy health coverage through Obamacare or use premium tax credits and other savings for healthcare plans.
"I wasn't raised in Mexico, so I have no idea what it would be like to live [as a trans woman] there."
Monserrat Padilla, a trans DACA recipient in Seattle who has been an immigrant rights organizer for ten years, says that after Trump's announcement, the first thing that came to her mind was her hormone therapy. "My first thought was, 'What about my transition? What about my right to live the way I want to live?' I wasn't raised in Mexico, so I have no idea what it would be like to live [as a trans woman] there."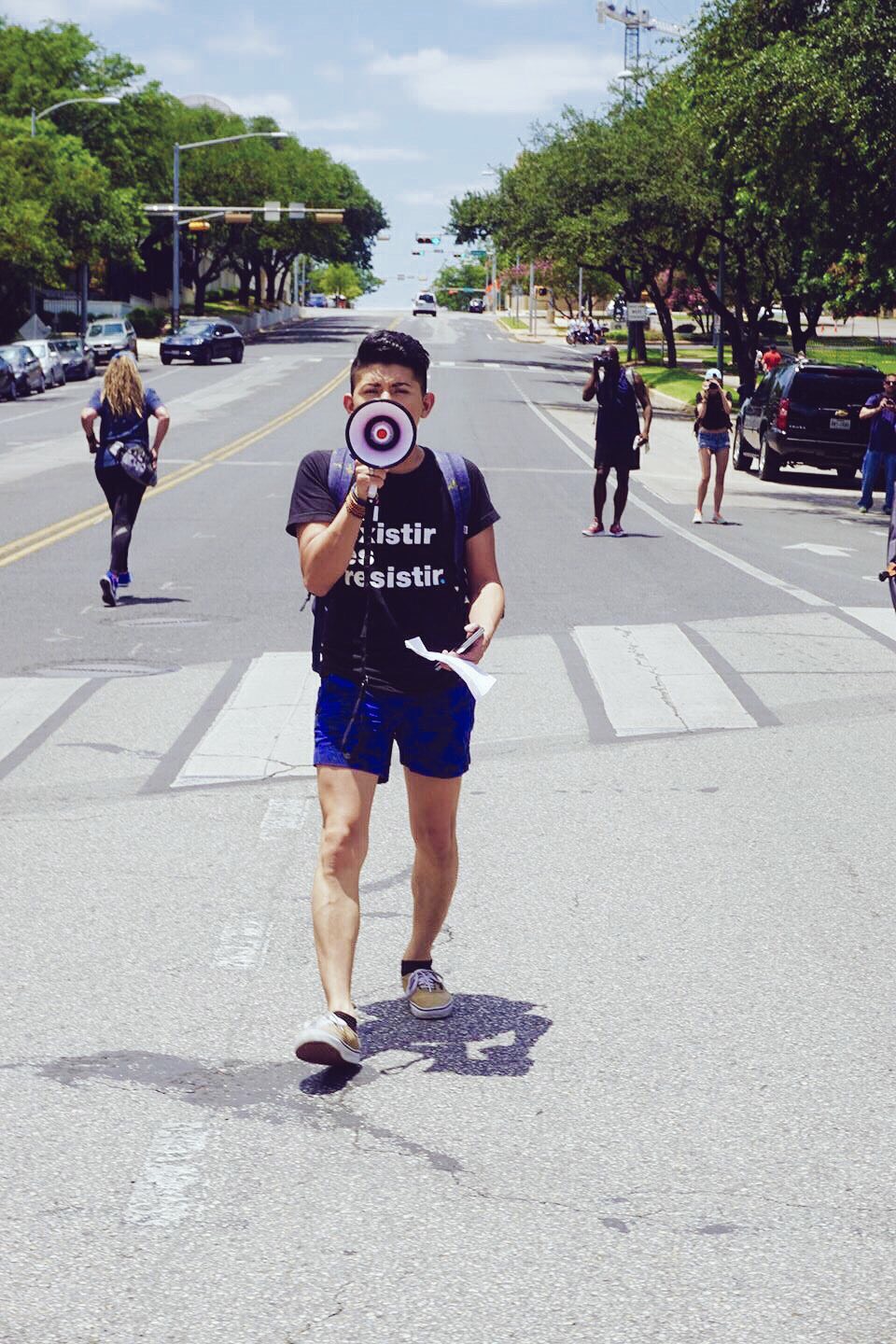 Padilla's mother, who self-deported to Guadalajara, suggested she come back to live with her if DACA ended. "She said, 'Okay, we'll figure it out. We've always figured it out in these times.'" Padilla, who was brought to the US when she was two years old, now finds herself mentally preparing for the possibility of living as a trans woman in a country she barely knows. "I've worked with trans women who have fled Mexico. I can relate to their experience and I know, just from living here, the fear of not being able to come out of my home because I feel paralyzed," she says. "I can only imagine that fear would be heightened so much more."
For More Stories Like This, Sign Up for Our Newsletter
Padilla has hope that civic institutions, as well as LGBT rights groups, will step up to the plate and provide legal assistance and resources to DACA recipients in need. "Because we are living in fear and crisis, I'm willing to give them the benefit of the doubt that they will actually deliver," she says in response to the Human Rights Campaign's statement of support for DACA.
Aguirre and other activists are trying to pressure LGBT organizations like the HRC and Lambda Legal to protect DACA recipients at risk of deportation. "It's been really refreshing to see the HRC express solidarity with their immigrant membership," Aguirre says. "At the same time, we'll continue to let them know that we're here and we need them in this fight."