How the 'Step' Documentary Turns Black Teen Girls into Dance Heroes
Director Amanda Lipitz explains why she wanted her fly-on-the-wall film about Baltimore's Lethal Ladies step team to be a "pocket of joy and hope."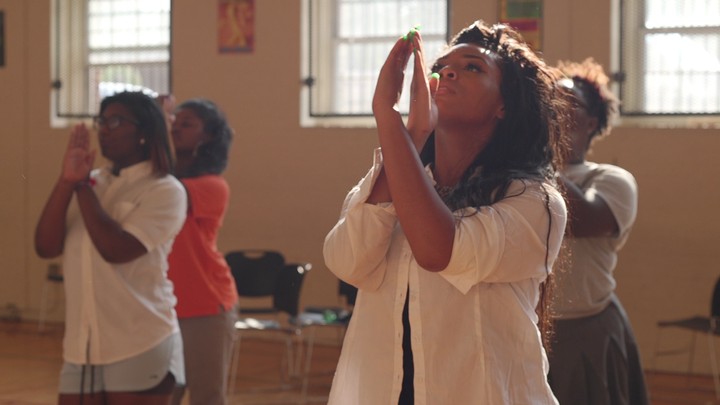 All photos courtesy of Fox Searchlight Pictures/20th Century Fox Film Corporation
One of the films Amanda Lipitz looked at when piecing together her dazzling documentary about aspirational step team, Lethal Ladies of BLSYW (Baltimore Leadership School for Young Women) was Rocky—a film starring Sylvester Stallone as an underdog reaching for success and the American Dream in the boxing ring. Step, however, places young black women at the front and center of its narrative, showing a group of high school seniors triumphing against the odds as they take an elective class in the distinctive percussive dance form.
First time director Lipitz uses her background in Broadway theatre, framing her film like a musical or a fictional dance film as the team vie for the top spot at the Bowie State Step competition with a routine inspired by the #BlackLivesMatter movement.
The documentary, which took home the Sundance Film Festival Special Jury Award for Inspirational Filmmaking in 2017, uses the death of Freddie Gray, a 25-year-old Baltimore resident, as its jumping off point. Step coach Gari "Coach G" McIntyre introduces herself to the step team of senior year by telling the girls she lived on the same street as Gray, whose demise in police custody in April 2015 left a community in shock, sparking violent protests and riots in the city.
Lipitz was already shooting the documentary when Gray died. Its impact on the young women was huge, she recalls: "It made them brave, it made them courageous and they were able to channel it into something positive. I knew that the story had to start there. I saw the footage of the riots in Baltimore and saw a mom pull her son out and hit him upside the head. It reminded me of the moms from the school and from the step team."
---
Watch: The Riding Club Helping Disadvantaged Teens Aim Higher

---
The mother and daughter bond is captured in all its complex beauty, with Lipitz focusing in on three students—Tayla Solomon, Cori Grainger, and step team captain Blessin Giraldo. Solomon's mom Maisha is a correctional officer who splits her time between work and enthusiastically supporting her daughter in the step team.
In the documentary, she takes the girls out for dinner for Solomon's birthday. Due to a vicious dispute at practice, Giraldo is missing from the table—but Maisha sensitively urges the young women to have empathy for their teammate, whose complicated home life and relationship with her mother is taking its toll.
Elsewhere in the film, Grainger describes her mother, Triana, as "a magic wand in human form." She tells the camera, "I never had to worry about where my next meal would come from or where we would be staying. At one point we were homeless and I actually didn't know it."
Read more: Dancing with Darkness at a Club Night for Witches
Lipitz was born and raised in Baltimore herself. In fact, she was one of the people who helped found BLSYW after meeting philanthropist Ann Tisch at NYU. Tisch invited her to join the Young Women's Leadership Network, a group that supports life-changing programs that empower students to break the cycle of poverty through education. Lipitz, with her mother Brenda Brown Rever and about 30 volunteers, founded the school in 2009 under the motto of "transforming Baltimore one young woman at a time."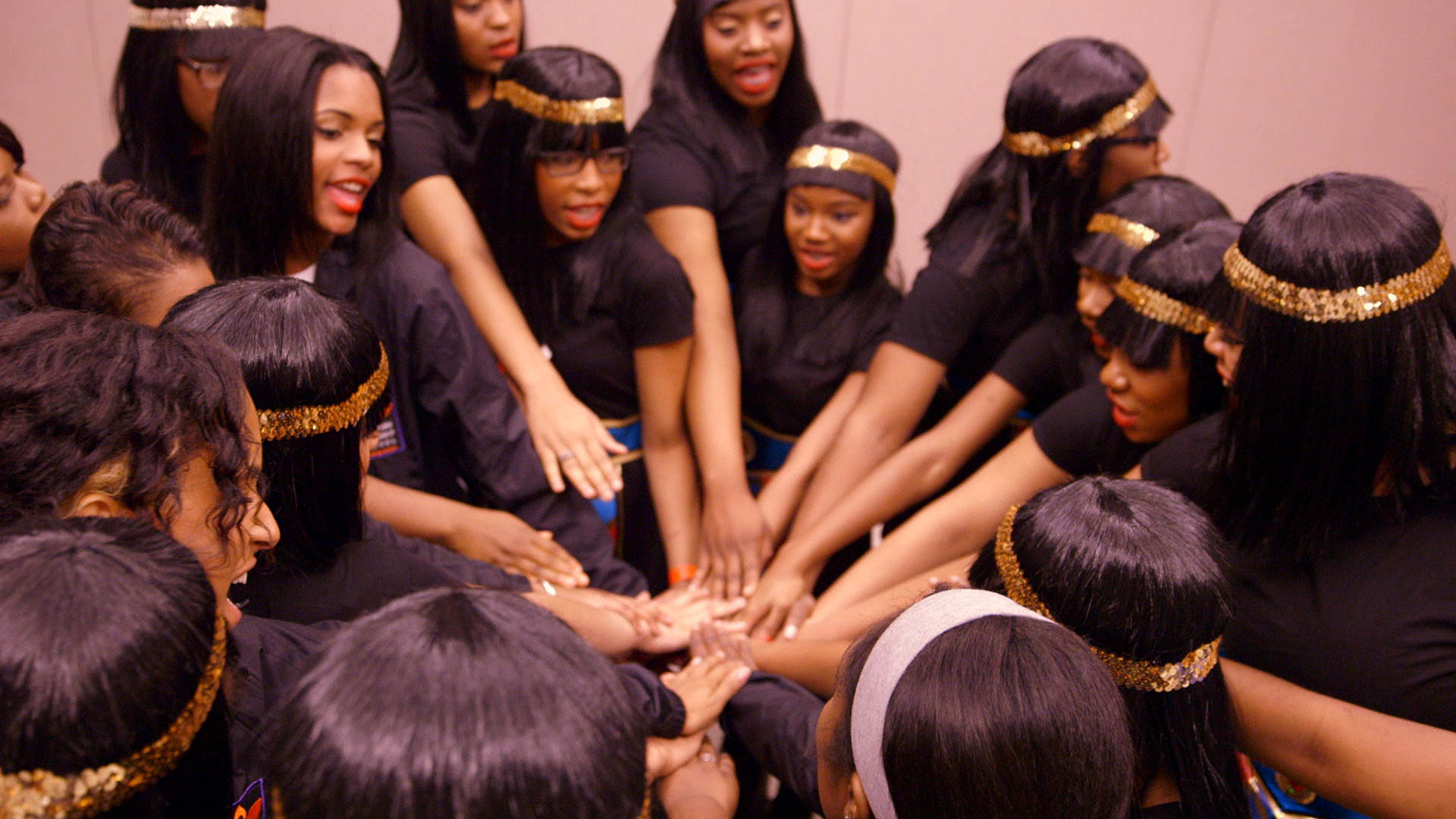 The idea for the documentary partly came about because of Giraldo, the captain and founder of the Lethal Ladies. "I was filming Blessin for another short I was making and she said to me, 'Next time you come to school you need to come to see us step,'" Lipitz said. "With every stomp, with every breath, with every clap they were expressing their fears and their hopes and their dreams in a way they couldn't put into words."
Lipitz had already been filming short films about BLSYW graduates who were about to enter university. "I was always blown away when I would tell the story of a first-generation student going to college," she says. "I am beyond proud of these young women, not just for going to college but what they had to go through to get there."
Not to give the game away, but the young women in Step show steely determination in the face of financial hardship to achieve their own happy ending. Valedictorian Cori has now completed her first year studying Computer Science at Johns Hopkins University, Tayla is attending Alabama A&M on a scholarship, and Blessin—whose grades slipped terribly in her final year—is on the right track to a good further education.
Step is a stirring film about strength and sisterhood; Lipitz has crafted an uplifting fly-on-the-wall documentary that follows feel-good musical tropes but never neglects the real lives at stake. It's very dfferent from her original intention to shoot the first batch of graduating students at the pioneering Baltimore school, but Lipitz explains that the cinematic switch was necessary once she had observed the female solidarity within the step team and their inspirational mothers and school mentors.
"The original intention was to change the conversation about Baltimore and document the senior year of the founding class," she says, "to showcase a groundbreaking school. The point of our film was to show a pocket of joy and hope in a city where you don't really hear a lot about that.
"As the world changed it definitely became about a group of powerful women coming together and proving anything is possible."
"Step" is out in the US now and is released in UK cinemas on August 11th.